Walnut Creek

Pet Grooming

Regular grooming is essential to the maintenance of your pet's health. A well-groomed pet is more likely to be hugged, and pets live healthier lives when they are touched frequently and have a healthy coat and skin. Aside from keeping your pet smelling and looking attractive, grooming will help to prevent or impede such conditions as parasites and skin irritations.

While grooming should be done on a consistent basis, the frequency to which your pet needs to be groomed will depend somewhat on daily routines, coat type, age, and general health. It is recommended that long-haired cats be groomed every six to eight weeks to avoid matting. In addition, your pet will benefit from regular brushing to remove any loose hairs and dead skin cells, to rid the coat of debris and external parasites, and to disseminate skin oils that form along the hair shafts.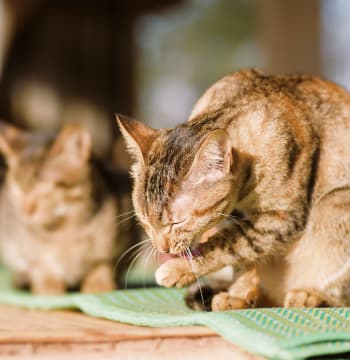 Limited Grooming Services
We can assist in recommending the proper tools to use for your cat's coat type. Be sure to notify us of any special needs your pet may require, such as specific shampoos or eye care.
Please also schedule your pet's appointment in advance, especially during the warmer summer months and near the holiday seasons.
We are happy to offer the following services to assist in the health and maintenance of your pet:
Cat Shave Down (under sedation, for aggressive cats)
Hygienic Shave
Nail Trims